We understand that buying or selling your farm, ranch, land, and home is more than just a transaction: it's a life-changing experience. That's why our team of highly-seasoned real estate professionals is dedicated to providing exceptional, personalized service for all of our clients. We take great pride in the relationships we build and always work relentlessly on the client's behalf to help them achieve their real estate goals.
Our team of experts represents the best and brightest in the industry, and we're always striving to lead the field in research, innovation, and consumer education. Today's buyers and sellers need a trusted resource that can guide them through the complex world of real estate. With our extensive knowledge and commitment to providing only the best and most timely information to our clients, we are your go-to source for real estate industry insight and advice.
Our Mission Statement:
Our philosophy is simple: clients come first. We pledge to be in constant communication with our clients, keeping them fully informed throughout the entire buying or selling process. We believe that if you're not left with an amazing experience, we haven't done our job. We don't measure success through achievements or awards, but through the satisfaction of our clients.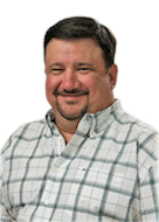 My Central Texas roots started in Belton Texas, but my teeth were cut in the city of Robinson where me and my siblings grew up. I graduated from Robinson High School in 1984.
As a young man I started as a route salesman in the beverage industry and had a route that spanned a five-county area. The last twenty years of my professional career were spent with the Nestle Group, where I served as the Manager for the Home and Office water division in North Texas. In this position my team and I were recognized as the top-selling team for many consecutive years during our National Sales events.
My beautiful bride and I for 29 years and have three young adults now! Marrying my high school sweetheart and living in Robinson Texas have set a great foundation for my life. Together, we have raised our kids in Robinson and I had the privilege of coaching my son's little league teams and served the Robinson Little league as a four-year board member and two years as the President. My family and I attend Crossroads Fellowship church where I serve as a greeter on Sundays, so come on by!
Thinking back to my early childhood days, I spent many summers between my grandfather's, Aunt's and Uncle's farms. Those times helped develop a deep love for Central Texas land and the animals that inhabit its various geographical areas. The words of my Grandfather still echo in the halls of my mind, "We should always leave the land in better shape than we found it!"
Since joining Twin Bends Realty, I have built a vast network of clientele and experience in all things related to rural real estate. I would love the opportunity to show you what a difference it makes to have a realtor that will put your interest first in every deal.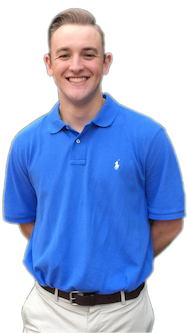 Hello!
My name is Barrett Van Mattson. I am 22 years old and I was born on September 5th, 1996. From early on, I have always been fascinated with business. Whenever I was 18 years old, I purchased a copy of the Intelligent Investor written by Benjamin Graham, an old Columbia Business School professor that forever changed my life. He was also the teacher of the great Warren Buffett during Buffett's time as a student at Columbia. This book, as Buffett has said, was the greatest book [on value investing] that he had ever read. Like Buffett who was 19 when he read this book, I was able to get my hands on this book as well at a young age.
What this book has to do with my professional career as a real estate agent is simply that I have built castles in the sky and am working to put those foundations underneath them. Though young, I am not inexperienced in business. At 18 years old, after deciding to end a baseball career to pursue business, I arrived at school at Arizona State University where I got my life insurance license and sold life insurance for about 1 year. Two years later, after taking some time off, I acquired my real estate license and began working at Twin Bends Realty located just outside the main part of Waco, Texas.
My plan is to attend Baylor University in the spring semester of 2018 as a sophomore, and to pursue a degree in accounting and finance. After receiving my bachelor's degree in accounting and finance, it is my aspiration and dream to be accepted into Columbia Business School where I will pursue a master's degree in economics and finance. Like Buffett, I plan to take the same class that was said to have changed his life. That class is the Benjamin Graham 504 investment class at Columbia Business School. After acquiring business knowledge from the insurance business, the real estate business, and years of study in the field of accounting and finance, I aspire higher returns for my clients as owner and operator of a mutual fund.
I am confident that this direction I am following will lead to a life of financial satisfaction, which is inferior to the greater life I am pursuing of spiritual purity, service, love, and compassion to my fellow men and women in this great place we call home.
Let's do some business together!
Facebook: Barrett Van Mattson
Instagram: @TwinBendsBMatt
Twitter: @TwinBendsBMatt
Email: barrettmattson@icloud.com
Phone: 254-855-7240